What is Affiliate Marketing Training?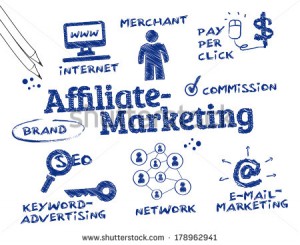 Before we get into affiliate marketing training, first lets quickly touch on what exactly affiliate marketing is, then we'll get into what the training is. Besides the obvious question of what is affiliate marketing training, some other questions we'll answer within this post are:
Where should I look, to get the best affiliate marketing training?
OK, so affiliate marketing, in basic terms, is using other peoples products to sell for profit. The beauty of affiliate marketing is that you don't need your own product. You don't need to store products, and you don't even need to make the transaction. If you're unfamiliar with affiliate marketing, I wrote a more in depth description, HERE. (look towards the bottom of that page for that explanation)
Basically, you're putting links on your webpage, for products other people/companies own. If someone visits your website and clicks on that link and buys that product, you get a percentage of the sale. It really is that simple. And getting a website set up easy and free is simple too.
Does this sound like something you might be interested in?  Then continue reading….
So now that you know what affiliate marketing is, lets look at the question, "what is affiliate marketing training?" Training online comes in all sorts of ways. Here's what you'll get out of training IF IT'S A GOOD TRAINING COURSE. If it's not a good course, you'll end up spending a lot of wasted time getting nowhere, and probably a crap load of money. You need to do your homework. Don't fall for every offer out there. Most, and I mean most, are scams. Anyway, here's some things to look for from a good source.
They should:
Start with the very basics, showing you exactly "how to" from setting up your first website and getting a domain name
Show you how (Not just "teach") to continue to improve on your website and how to create & collect content for site
Show you exactly how to use keywords and what keywords to use in order to drive traffic to your site
Have 24/7 help no matter what part of the world you're from. (We all work at different hours!)
Give access to the owners of the training you're using, to ask questions, get feedback, etc.
Supply video's, webinars, and help from REAL online marketers who are actually succeeding
Those are some of the most important things you'll want to look for. There are more of course, but I think those should be on top of your list.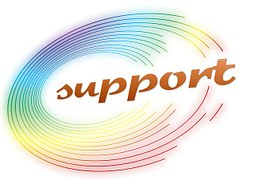 Each one of those 6 bullet points has one thing in common. It's all support related. And that's super important when it comes to affiliate marketing. There's  a lot of information to soak up. You're going to want support continually, not just when you click the "Buy Now" button. Don't ever just download something and think that's all it will take.
OK, so let's get into what affiliate training is, isn't, can and can not do for you.
---

Absolutely!
Why am I so quick to say yes, without any apprehension? Pretty much because I would say yes to just about anything at all when it comes to furthering your education.
Do you think Gene Kelly, Fred Astaire, or Michael Jackson just suddenly stopped learning how to dance? You think one day they woke up and thought "OK, I've learned all I could, I'll take it from here."
Hell to the no, my friend. They continued for years after they became famous. Continuing to learn and master their craft of dancing. Which is exactly why they became super stars. They never stopped working, creating, improving, or learning new things along the way.
So like I said. Can it help? Absolutely.
---

Well, it doesn't have to. There is a lot of information on the internet that can direct you in the right path, and give you the "how to's" on how to make an income online using affiliate marketing. This website you're reading, is one of those sites. And, as I recommend everyone to continue to search google for information and learning tools on affiliate marketing, I also highly recommend finding a source you can get everything you need in one spot. Affiliate marketing classes will not only "show you the way," but will keep things organized.
Have you ever opened so many websites, you actually forgot what you went online for? Ha!  I do that more often than I'd like to admit. You don't want to do that once you start your affiliate marketing journey. It's OK to do that now, while you're researching, but once you decide to dive in, you MUST be organized.
I've mention in previous posts that when you're just starting out, there's no need to spend a lot of money up front, if any at all. Start small. Absorb the information, and make educated decisions along the way. I've showed you places to find free websites and hosting. I've showed you all sorts of free sources to start building your work from home business.
There will be times you'll want to make an investment in your online business. And I believe one of the smarter places you can do that, is within your education and organization with affiliate marketing. Without it, it will take you double, triple, even quadruple the amount of time to learn the ropes of affiliate marketing, all the while this disorganization will completely frustrate you. By then, you'll have long given up….
---

Here's where people get caught. Here's where they make the biggest mistakes along the way. Most people who are just starting out in online affiliate marketing, I was one of them, will come across a number of scams and spend A LOT of money on products that don't work.
I have to be honest with you. It took me a full 10 years (on and off) of failing, before I finally found a program that set me on a one way course and walked me through, and kept everything organized for me. I almost gave up completely on my dream of having my own online business. I knew HOW people were doing it, but I just didn't understand how they got to the place they got to. How did they get 50,000 or more visitors to their site every month? How did they make such a cool website without having to spend a ton of money on someone building it for them? How were they making so much friggin money a month?? How how how!! I just couldn't wrap my head around it.
I'd spend hours researching, but never actually CREATING. I wasted so much time. I didn't know what to do first. And if I ever could figure out what to do first, what in the heck am I supposed to do next??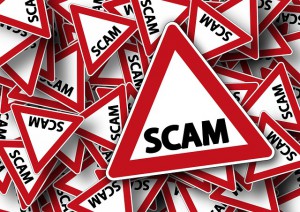 Here's something to look out for when it comes to an online scam. If they ask you for your credit card and tell you once you download the product, you can start making money immediately, THEN ITS A SCAM. You can't download something once and build a profitable online business.
You need to be able to go back to that product/program daily, if you need to, to ask questions, get guidance, and to produce RESULTS.
If you're not one of those people I mentioned above, and you haven't gotten caught up in scam after scam, consider yourself one of the lucky ones! I hope this site can help you find what you're looking for without spending all your hard earned money, filling other peoples pockets.
Do your due diligence. Research! Find sites that will let you look at the product BEFORE you buy it. Just because the guy in the video, standing in front of the mansion tells you what the product will do for you, DON'T BELIEVE IT. Let them SHOW you actual real life experience. If they're so confident in the product they're selling, then you should be able to use it for free before you purchase it. You would't buy a car off a lot without test driving it. Why would you buy a "Make Money in 30 Days" product without testing it?
Personally, I've been lucky enough to be working along side Wealthy Affiliate. It's a site that offers EVERYTHING I mentioned above, in this post. It shows me how to do things. Step by step. Basically holds my hand. It does this because they're real people, right on my home screen, that I can talk to and ask questions to 24/7.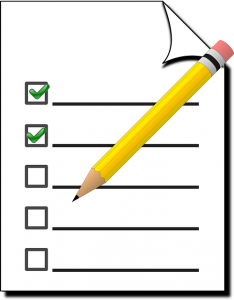 Wealthy Affiliate keeps me organized. I can literally access my website right from the Wealthy Affiliate interface. I can tweak it, write a new post, share it, etc. I can get answers by just typing into the search bar my question, and hundreds upon hundreds of relevant topics show up to help me.This is how I address the question of what is affiliate marketing training. It's ACTUAL TRAINING.
Not to mention, I built my site right from their interface as well. They use WordPress, which is the most popular platform for websites/blogs. And as crazy as this is about to sound…. its FREE…. it's 100% true. They let you build 2 free websites, and they host them, all for free. How could I not choose this platform to run my affiliate marketing?
Wealthy Affiliate also shares hundreds of videos and articles with step by step instructions, tips, tricks, and mounds of information on affiliate marketing in the virtual classrooms. They also have weekly LIVE webinars.
I visit Wealthy Affiliate and expand my online business, every single day. It's a hangout spot for me. I can interact with other members who are more advanced than me and they keep in in the know. I make strides everyday. It keeps me motivated.
I signed up with Wealthy Affiliate because they let me use their interface for free. I was able to access the videos and the classrooms. I was able to ask questions to members who were already working from home, making a living from internet marketing. I got access to more information for free from Wealthy Affiliate, than I could get on any other site that charges.
Once I got up and started and I felt I needed more personal training, and more classrooms I was given the option to upgrade. It was a no brainer. I upgraded within the first week of being a member, simply because I already knew I wasn't going anywhere else in the future. There was just so many things about it that felt right. I've been there ever since, and wouldn't think about leaving.
I would encourage anyone interested in getting a start in affiliate marketing,  to take a look at my Wealthy Affiliate Review, to see exactly how this site can help you be on your way to a successful, profitable online business.
So, what is affiliate marketing training? It's your start to online success!